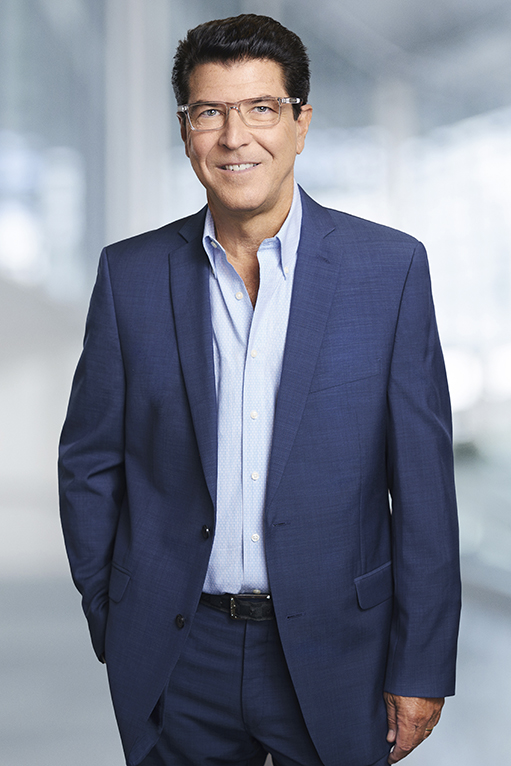 Admissions
United States Supreme Court
State Bar of California
First Circuit Court of Appeals
Eighth Circuit Court of Appeals
Ninth Circuit Court of Appeals
Central District of California
Northern District of California
Southern District of California
Donald Pepperman
Donald R. Pepperman is a partner at Waymaker and specializes and has broad experience in complex civil litigation, including antitrust, intellectual property, and a wide array of class actions. During his over 30-year legal career in civil litigation, he has successfully represented both plaintiffs and defendants in trial and on appeal in both federal and state courts and mediations.
He is an "AV Preeminent" rated attorney and certified by the UCLA Anderson School of Management in Board Directorship and Corporate Governance. He has been selected as a Southern California "Super Lawyer."
He was formerly the Managing Partner of the antitrust boutique law firm, Blecher, Collins & Pepperman P.C., in Los Angeles where he honed his skills as an aggressive and efficient civil litigator.
Pepperman received his law degree from Whittier College School of Law, graduating cum laude. He is admitted to practice before the U.S. Supreme Court and California Supreme Court, as well as the federal Courts of Appeal for the First, Eighth, and Ninth Circuits.
Practice Areas
Antitrust Litigation & Counseling
Class Actions
Unfair Competition & Business Practices
Complex Business Litigation
Consumer Fraud
Intellectual Property Litigation
Entertainment, Media & Technology Litigation
Professional Liability
Appellate Practice
Professional Associations and Memberships
State Bar of California, Antitrust, UCL & Privacy Section
American Bar Association, Antitrust Section
Los Angeles County Bar Association, Antitrust & Unfair Business Practices Section
Association of Business Trial Lawyers, Board of Governors (2008-2012)
Honors and Distinctions
Southern California "Super Lawyer"
"Top Attorneys" in Southern California
Martindale-Hubbell "AV Preeminent" Rated
UCLA Anderson Business School Board Director Certification Program (2008)
Representative Engagements
Defended creators of a cryptocurrency in a putative class action brought by contributors.
Represent online distributor of stock photos in unfair competition civil action against Google.
Represent putative class of consumers in product defect case against Toyota.
Defended a pioneer in the Bitcoin space in a fraud case brought by the Winklevoss twins.
Represented the NBA Clippers franchise in relocation of team to Los Angeles.
Represented biotechnology firm in antitrust action against Abbott Laboratories involving cancer screening reagents.
Represented employee class against The Coffee Bean & Tea Leaf Co. in wage and hour litigation.
Defended supplier of slaughterhouse products in alleged predatory pricing antitrust action.
Represented patent owner in infringement action against developers of optical character recognition equipment.
Represented designer/manufacturer of modems in monopolization antitrust litigation against low earth satellite service provider.
Represented provider of temporary nursing services in antitrust price fixing litigation against major hospitals in Arizona.
Defended various movie theaters in disputes over motion picture allocations and royalties.
Represented retailer in distribution contract dispute against crystal manufacturer Lalique.
Represented designer and distributor of computerized real estate valuation software in derivative litigation and contract dispute against First American Title.
Defended major accounting firm in class action alleging auditing mismanagement.
Represented trigger sprayer supplier in antitrust monopolization involving exclusive dealing agreements.
Represented national plumbing and hardware supplier in RICO Act litigation alleging bribery/kickbacks.
Represented swimming pool equipment manufacturer in exclusive dealing and boycott antitrust litigation against Hayward Industries.
Represented group of independent service organizations in landmark refusal to deal antitrust litigation against Eastman Kodak.
Represented computer manufacturer in CPU semiconductor chip defect litigation against AT&T.
Represented class of auto insurance sales agents against the Auto Club for underpayment of sales commissions.
Represented class of music copyright owners against ABC television network in infringement litigation.
Represented class of service/installer technicians against Time Warner Cable in misclassification wage litigation.
Represented consumer class of purchasers of Craftsman tools against Sears for "Made in USA" mislabeling.
Represented consumer class of lock purchasers against KwikSet for "Made in USA" mislabeling violation.
Represented classes of cast and crew members against major motion picture and television studios and payroll companies in late payment of wages litigation.
Represented consumer class of wrinkle cream purchasers against Loreal in false advertising litigation.
Represented class of employees against West Marine in failure to pay overtime wage litigation.
Represented class of commercial real estate agents against Coldwell Banker in misclassification wage litigation.
Represented putative class of recipients of parking meter tickets against City of Los Angeles in excessive fines litigation.
Represented helicopter air tour operator in antitrust monopolization litigation against the Sedona Airport.
Represented competitor manufacturer of disposable test strips for diabetes electronic meters in exclusive dealing antitrust litigation against Johnson & Johnson.
Represented group of shareholders in breach of contract litigation against the Estate of Michael J. Jackson.
Represented consumer class of purchasers of CARB gasoline in litigation against Union Oil.
Represented merchant class in antitrust litigation against VISA and MasterCard.
Represented class of automobile purchasers against Honda in misleading EPA mileage rating litigation.
Represented a competitor doll manufacturer in litigation against Mattel.
Represented a concierge medical doctor services provide in antitrust and covenant not to compete litigation.
Represented class of tire service employees against employer tire store in wage and hour litigation.
Represented VidAngel, a provider of video filtering services, in antitrust/copyright litigation against major movie studios.
Defended USA Petroleum in an antitrust price fixing class action.
Represented a layered silicon chip designer/manufacturer in antitrust/patent litigation against a competitor.